Union of Canadian Correctional Officers
Syndicat des Agents Correctionnels du Canada
Confédération des Syndicats Nationaux (CSN)
UCCO-SACC-CSN met with Treasury Board on the 11, 12 and 13 of August. The bargaining committee has made some gains at the Treasury Board table. We have also made the Treasury board step back on some of their regressive demands.
We went back to the table this past Tuesday, expecting to move forward. Unexpectedly, the negotiator who was working with us since October wasn't available, and won't be until further notice.
After 3 months of battling COVID-19, which put our negotiations on hold, your bargaining committee returned to the table on June 16, 17, and 18.
All over the country, from east to west, UCCO-SACC-CSN is sending a clear message to Justin Trudeau and the Liberal party about the Prison Needle Exchange Program (PNEP): KEEP THE NEEDLES OUT OF THE CELLS.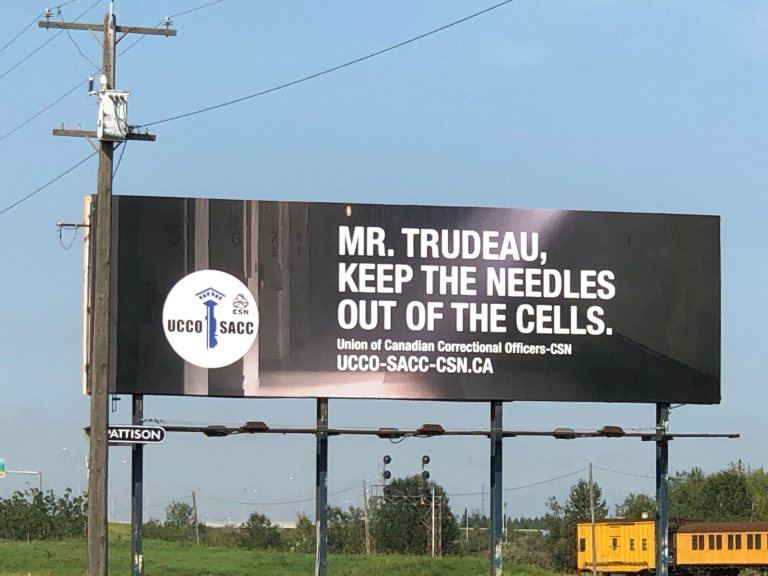 Watch our videos to learn more about our reality and priorities.
Negotiation Update - June 2020
National President, Jeff Wilkins and Gord Robertson, second national vice-president give an update on our current negotiations.
Images of our mobilizations and more.