Union of Canadian Correctional Officers
Syndicat des Agents Correctionnels du Canada
Confédération des Syndicats Nationaux (CSN)
After more than 90 general assemblies held in the last three weeks, UCCO-SACC-CSN's members have ratified the agreements reached with CSC and Treasury Board, at a percentage of 79%.
The Bargaining Committee has finally reached an agreement with the employer, Correctional Service Canada, concerning our Global Agreement
Though 699 leave is still a paid leave option that is available, the employer is now suggesting that other paid leave options must first be used such as annual leave or family-related leave before authorizing 699 leave.
All over the country, from east to west, UCCO-SACC-CSN is sending a clear message to Justin Trudeau and the Liberal party about the Prison Needle Exchange Program (PNEP): KEEP THE NEEDLES OUT OF THE CELLS.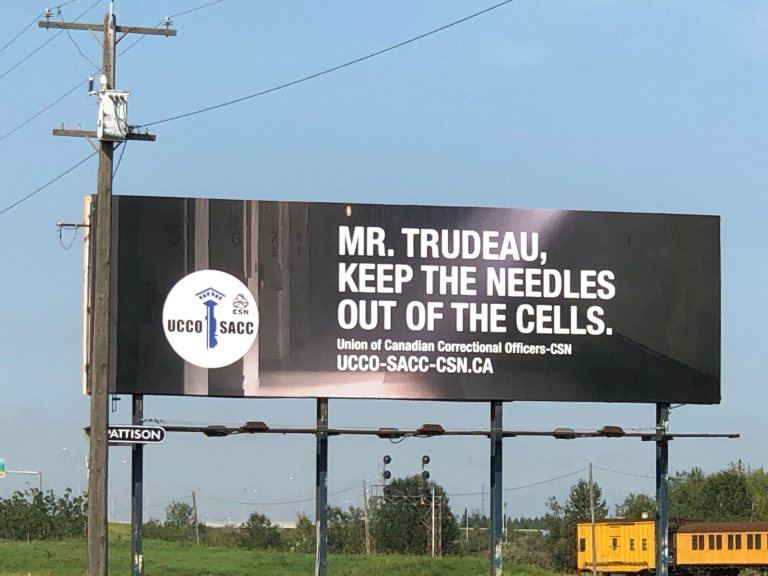 Watch our videos to learn more about our reality and priorities.
Negotiation – Sept.18 2020
National President, Jeff Wilkins and Derek Chin, Pacific region President give an update on our current negotiations.
Images of our mobilizations and more.