Union of Canadian Correctional Officers
Syndicat des Agents Correctionnels du Canada
Confédération des Syndicats Nationaux (CSN)
In a decision rendered on February 13, the Supreme Court of Canada refused to hear from UCCO-SACC-CSN concerning the unconstitutionality of a paragraph of the Federal Public Sector Labour Relations Act (LRTPF) that prohibits bargaining agents of the federal public service from properly negotiating their pension plan and staffing.
At long last, the real discussions have started. This is what comes out of our three days of negotiations, held on January 28, 29 and 30 in Ottawa.
CSC consistently demands respect of correctional officers, but refuse to respect us. We will fight.
All over the country, from east to west, UCCO-SACC-CSN is sending a clear message to Justin Trudeau and the Liberal party about the Prison Needle Exchange Program (PNEP): KEEP THE NEEDLES OUT OF THE CELLS.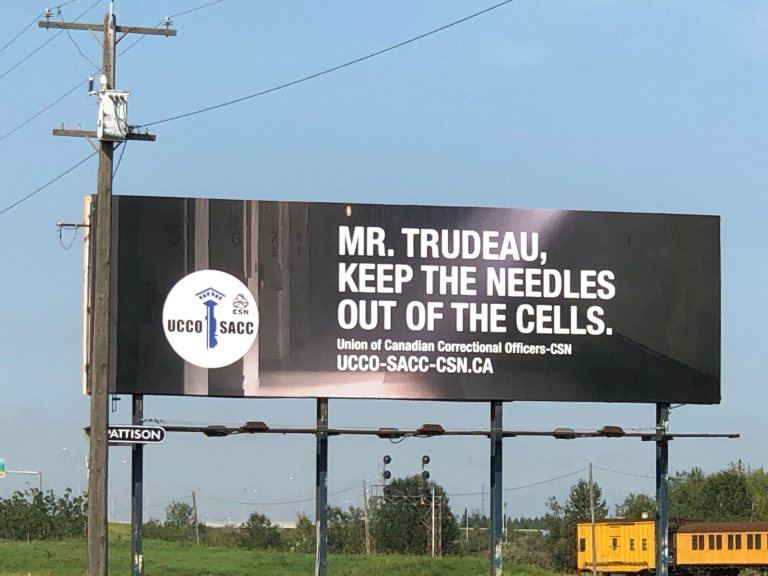 Watch our videos to learn more about our reality and priorities.
Negotiation Report - February 2020
Here is our latest video on our negotiation meeting, which took place on January 28, 29 and 30, in Ottawa.
Images of our mobilizations and more.