Union of Canadian Correctional Officers
Syndicat des Agents Correctionnels du Canada
Confédération des Syndicats Nationaux (CSN)
This decision reaffirmed our argument that officer safety and institutional security should remain on the forefront of any policy or practice within a correctional environment.
UCCO-SACC-CSN is pleased to offer our members a machine washable mask which, if washed properly, can be re-used until this pandemic is over.
Conquering this deadly virus requires not only a proactive plan of attack but also a strong response. A reactive and slow response only endangers staff, inmates, and the general public
All over the country, from east to west, UCCO-SACC-CSN is sending a clear message to Justin Trudeau and the Liberal party about the Prison Needle Exchange Program (PNEP): KEEP THE NEEDLES OUT OF THE CELLS.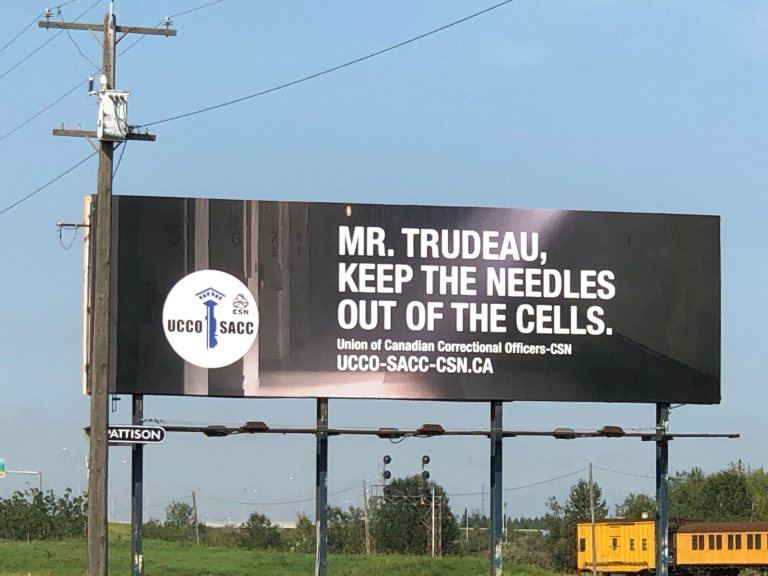 Watch our videos to learn more about our reality and priorities.
Negotiation Report - February 2020
Here is our latest video on our negotiation meeting, which took place on January 28, 29 and 30, in Ottawa.
Images of our mobilizations and more.