Union of Canadian Correctional Officers
Syndicat des Agents Correctionnels du Canada
Confédération des Syndicats Nationaux (CSN)
Take a minute to send a letter to Minister Marco Mendicino and Commisionner Anne Kelly. Increase their awareness of the importance of the Covid premium. Act now!
The commissioner informed National President Jeff Wilkins that they would not meet with us in person due to the dangers COVID 19 presents yet at the same time CSC is opening up inmate access to in-person visits and programs. The National Executive brought the meeting to the Commissioner's front door.
All public service unions have been waiting on a new vaccination framework document from the Treasury Board which is supposed to provide answers to many questions the Bargaining Agents posed to the TB during the initial announcement.
All over the country, from east to west, UCCO-SACC-CSN is sending a clear message to Justin Trudeau and the Liberal party about the Prison Needle Exchange Program (PNEP): KEEP THE NEEDLES OUT OF THE CELLS.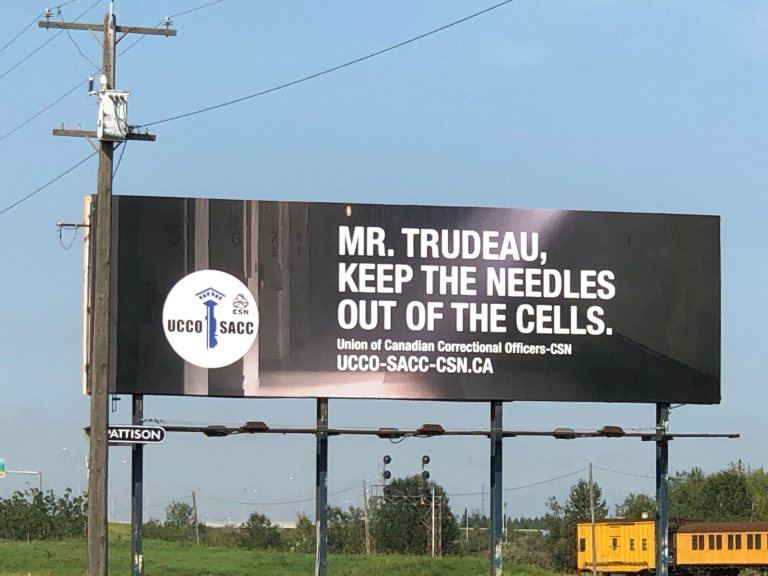 Watch our videos to learn more about our reality and priorities.
Negotiation – Sept.18 2020
National President, Jeff Wilkins and Derek Chin, Pacific region President give an update on our current negotiations.
Images of our mobilizations and more.