Union of Canadian Correctional Officers
Syndicat des Agents Correctionnels du Canada
Confédération des Syndicats Nationaux (CSN)
Yesterday various ministers announced that the Mandatory Vaccination Policy for the Core Public Administration and RCMP is suspended as of June 20th.
On Thursday, June 9th, National President Jeff Wilkins, Ontario Regional President Chris Bucholtz and CSN Coordinator François Ouellette met with Public Safety Minister Marco Mendicino in Ottawa.
All over the country, from east to west, UCCO-SACC-CSN is sending a clear message to Justin Trudeau and the Liberal party about the Prison Needle Exchange Program (PNEP): KEEP THE NEEDLES OUT OF THE CELLS.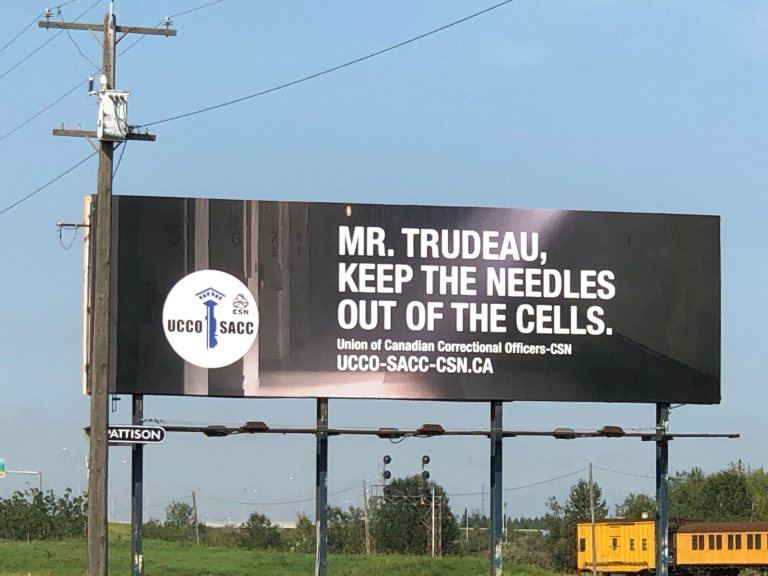 Watch our videos to learn more about our reality and priorities.
A summer of union get-togethers for UCCO-SACC-CSN members
Pictures of solidarity: UCCO-SACC-CSN members took advantage of the fine summer weather to gather and socialize before heading into the next round of bargaining. See the highlights of a summer of union get-togethers, from coast to coast!
Images of our mobilizations and more.