Union of Canadian Correctional Officers
Syndicat des Agents Correctionnels du Canada
Confédération des Syndicats Nationaux (CSN)
The Bargaining Committee has finally reached an agreement with the employer, Correctional Service Canada, concerning our Global Agreement
Though 699 leave is still a paid leave option that is available, the employer is now suggesting that other paid leave options must first be used such as annual leave or family-related leave before authorizing 699 leave.
Your negotiation committee reached an agreement in principle with Treasury Board around 4 am.
All over the country, from east to west, UCCO-SACC-CSN is sending a clear message to Justin Trudeau and the Liberal party about the Prison Needle Exchange Program (PNEP): KEEP THE NEEDLES OUT OF THE CELLS.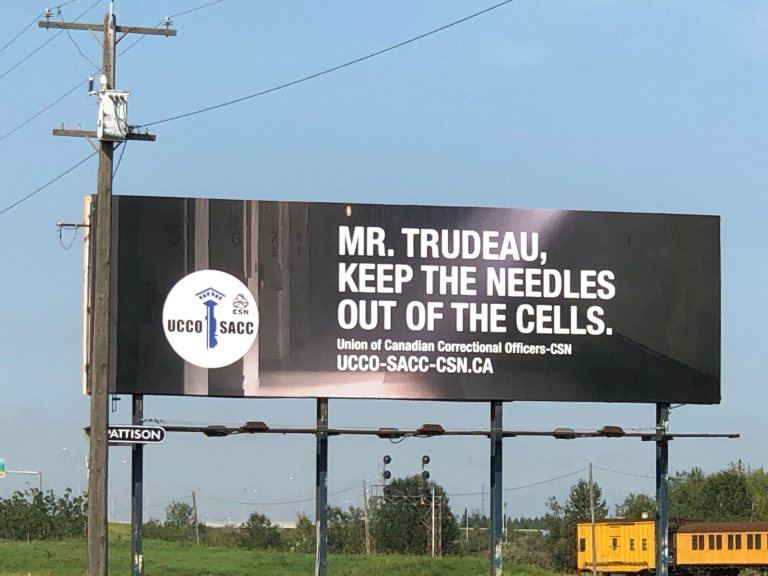 Watch our videos to learn more about our reality and priorities.
Negotiation – Sept.18 2020
National President, Jeff Wilkins and Derek Chin, Pacific region President give an update on our current negotiations.
Images of our mobilizations and more.