Union of Canadian Correctional Officers
Syndicat des Agents Correctionnels du Canada
Confédération des Syndicats Nationaux (CSN)
UCCO-SACC-CSN sent a letter a few days ago to all federal deputies who represent constituencies in which penitentiaries are located.
UCCO-SACC-CSN demands that Correctional Officers be offered the vaccine at their workplace as quickly as possible.
The new contract will be signed on January 5, 2021, and will enter into force at that time. All indications suggest that the employer (CSC) will sign the Global Agreement on January 5th as well.
All over the country, from east to west, UCCO-SACC-CSN is sending a clear message to Justin Trudeau and the Liberal party about the Prison Needle Exchange Program (PNEP): KEEP THE NEEDLES OUT OF THE CELLS.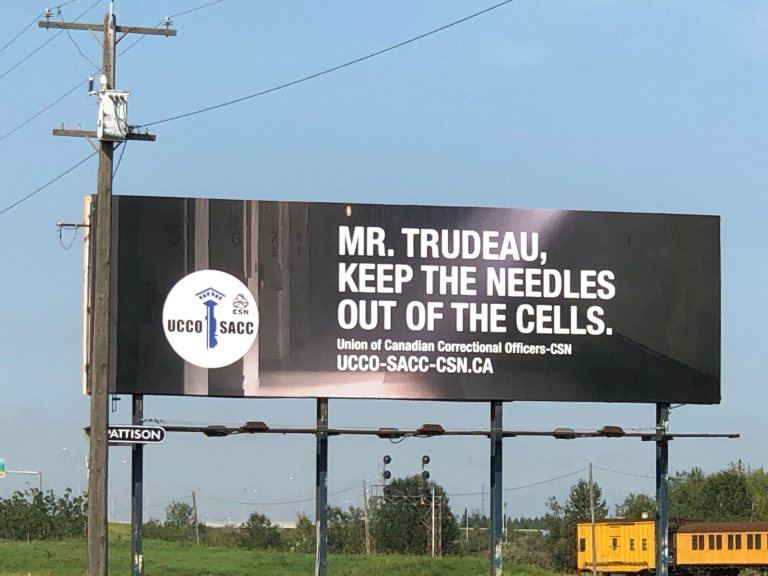 Watch our videos to learn more about our reality and priorities.
Negotiation – Sept.18 2020
National President, Jeff Wilkins and Derek Chin, Pacific region President give an update on our current negotiations.
Images of our mobilizations and more.